22x30MM Octagonal Pendant Tray With 24 Inch Rolo Chain & Glass
00021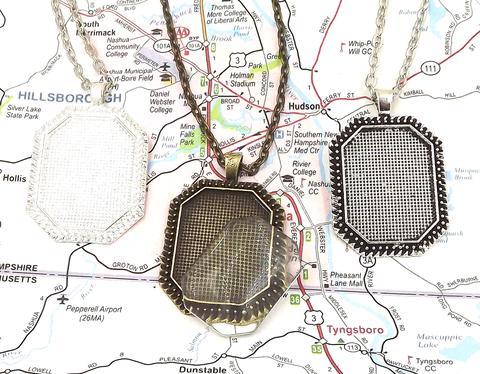 22X30mm Octagonal Pendant Tray Set includes the Pendant Tray, Glass & a matching 24 inch rolo chain.
3 COLOR CHOICE(S):
Shiny Silver
Antique Silver
Vintage Bronze
(See gallery pictures for color examples)
APPROX. DIMENSIONS:
Tray: 22x30mm Octagonal
Bail/Loop: 4x6mm
Chains: 24 inch Rolo Chain 2.4mm
Glass: 22x30mm Octagonal
Last Picture is an example only. It will not be included in the purchase.
Color
Silver (0) Antique Silver (0) Antique Bronze (0)